The Weekend Challenge
| | |
| --- | --- |
| | |
| Deborah Drum | Bryan Bowers |
I remember it like it was yesterday.  Bryan approached me to let me know about his Kindle Formatting Product that he was promoting.  I looked over the course and it had really great and straightforward information about how to successfully format Kindle books.  However, I thought to myself that everyone and their mother had some kind of Kindle formatting product.  Don't get me wrong, it is a great product and I highly recommend it.
Here's where the real magic happened……
Throughout Bryan's salescopy, he mentions very nonchalantly that he is a not one but
TWO TIME BEST SELLER!!
 After Bryan contacted me again about his Kindle Formatting product, I said
"BRYAN – TELL ME MORE ABOUT THIS BEST SELLER STUFF!!"
Bryan agreed to do an interview with me to talk about his 2x best seller experiences.  
First, I compiled some burning questions of my own and then I reached out to folks on the warrior forum and some of my subscribers so that this interview would answer all questions pertaining to the road map to get on the best seller list on Kindle!  
Of course, every experience is going to be different and this interview does not guarantee best seller status – there are a lot of things that come into play, but Bryan's strategy was the same for both of his best sellers.  It was not a fluke that he hit best seller status twice!
Here are some of what we discuss on the Interview:
What are Bryan's best selling titles?

– Yes Bryan reveals his Best Selling Titles!! (Bonus inside)

Exactly what to do when you get negative reviews

Insight as to what the best selling process looks like

Is KDP Select the right way to go?

How to get the best out of your outsourcers – Do this everytime and you will have great finished work

Finding the right book topic for you – Yes YOU!

The marketing behind a true best seller

How much time does the best selling process take?

What should every best selling book have

And much more great advice from two experienced Kindle Publishers
Of course, as with all of my products – there is a 30 day, no questions asked,
Money Back Guarantee
Here Is The Weekend Challenge 
Since this is an audio interview, I am going to challenge you to immediately put this on your Ipod, MP3 Player, Iphone…..whatever kind of player that you have and GO TAKE A WALK while you listen to this!
In most parts of the country US and the UK too, it is beautiful weather so you should take an hour out of your day and learn and get fit at the same time! If it isn't nice weather where you live, first of all, I am sorry to hear that and second, you can still get out and take a nice walk or bring it to the gym and listen on a treadmill. The point is to get active and learn.  That's what I do all the time!
So go do it and let me know after you've completed the weekend challenge!  Thanks!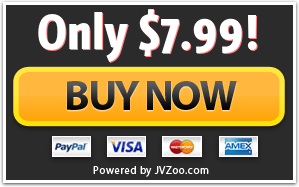 Bee Fresh Publishing, LLC     Support | Disclaimer | Affiliates